---
日本支部各位、
AACE本部のお知らせです(2020年8月20日)。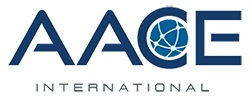 CALL FOR PAPERS – 2021 AACE International Conference & Expo
You are invited to participate in the technical program for the 2021 AACE International Conference & Expo, June 20 – June 23 at the Westin Boston Waterfront, in Boston, Massachusetts, USA. If you are interested, submit an abstract of approximately 100 to 200 words describing your proposed paper using the form provided here: 
Abstracts are due no later than August 31, 2020
Develop the abstract by addressing the major aspects of your paper as described below: 
Summarize the scope and nature of the work upon which the paper is based. Note the relative emphasis on either research work or practical applications for projects. 
Describe the results presented in the paper and state specific conclusions of your work. Describe how these differ from results or conclusions of previous work on the same or similar subjects. Papers may not contain actual intellectual property data and must focus on developing and describing concepts for practicing total cost management professionals. In general, this is not an appropriate forum for academic papers that are highly theoretical. Papers centered on commercial products or endorsements will not be accepted. 
The abstract must be articulate and concise, or it will be rejected. It is important that your abstract is well written; it provides the reviewers a critical first impression of what to expect. 
Acceptance/rejection notices of paper proposals will be sent out by October 31, 2020. 
Please note:
Acceptance of your abstract does not necessarily equate to acceptance of your paper - it must pass the technical review.
If your paper is accepted, you will be required to submit a pre-recorded presentation of your paper (audio over PowerPoint slides). Failure to do so will disqualify your paper and it will NOT be published the Transactions of the conference.
If your paper is accepted, depending on the number of submittals we receive, you may or may not be selected to present your paper live at the conference. If that is the case your paper and pre-recorded presentation will still be a part of the conference Transactions and handouts provided to all attendees.
Additional information regarding technical paper submissions and speaker requirements may be found here: http://web.aacei.org/meetings-events/speakers. 
Submit Your Abstract 
Abstracts are due no later than August 31, 2020
(If you have already submitted an abstract, please disregard this message.)
Thank You!
Christian Heller
Director - Technical Guidance
AACE International
cheller@aacei.org
AACE International
1265 Suncrest Towne Centre Dr
Morgantown, WV 26505
304.296.8444
---